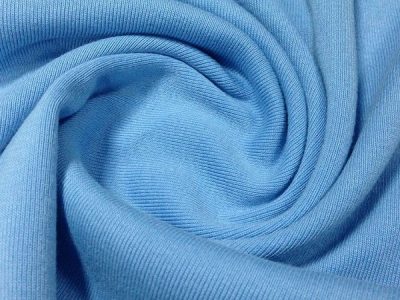 Cotton Single Jersey
Jersey (fabric) Jersey is a knit fabric used predominantly for clothing manufacture. It was originally made of wool, but is now made of wool, cotton, and synthetic fibres. ... The fabric can be a very stretchy single knitting, usually light-weight, jersey withone flat side and one piled side.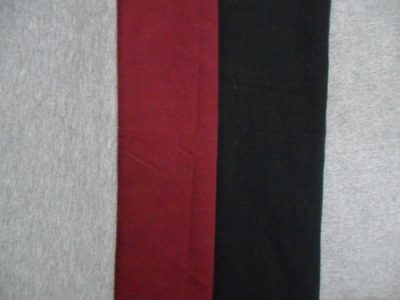 Cotton Fleece
Fleece is a soft and bulky knitted or wovenfabric, defined by its thick, soft nap and deep-pile. It can be knitted or woven, synthetic or natural, and is typically made of wool or cotton in a plain, twill, pile or knitted weave.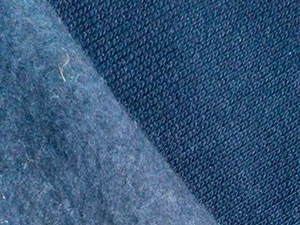 Polar Fleece
Polar fleece is a soft napped insulating fabric made from a type of polyester called polyethylene terephthalate (PET) or other synthetic fibers. Other names for this fabric are "PolarWool", "Vega Wool", or "Velo Wools".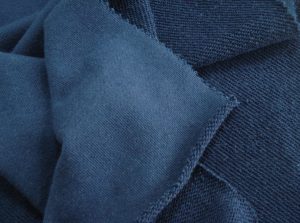 Cotton Terry Fabric
Terrycloth, terry cloth, terry towelling, terry, or simply towelling is a fabric with loops that can absorb large amounts of water. It can be manufactured by weaving or knitting. Towelling is woven on special looms that have two beams of longitudinal warp through which the filler or weft is fired laterally.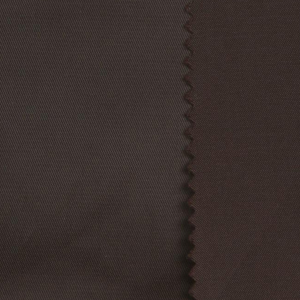 Micro Twill Fabric
This fabric is mostly used in manufacturing of sports jackets and tracksuits, trousers and shorts. Softer, strong and light weight. Available in assorted colours.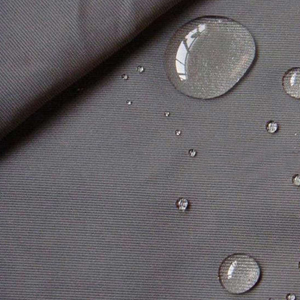 Nylon Taslan Fabric
A good looking fabric with waterproof coating. Mostly used in jackets, trousers and tracksuits. Windproof and water replent jackets are mostly produced from this fabric.
Polyester Coolmax Mesh
This fabric is mostly used in sports/ active wears. Different colours and GSM are available. Mostly this fabric is used in sports clothing for marathon, activewear, soccer, basketball, rugby, american football, hockey, cricket, netball and most types of sports. It's having nice soft and body loving feeling. Not so hard like conventional polyester fabrics. It's light weight and quick dry fabric. In all aspects around 65% sports wears are produced from this sort of fabric. It's possible to do sublimation printing and results are 100% exact to perfection.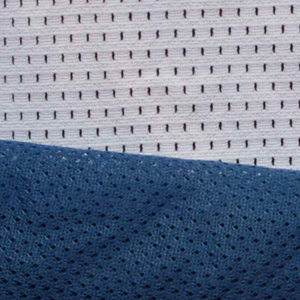 Polyester Mesh
The most important fabric for the manufacturing of sports wear. Whatever sports wear you want to produce you need to use this fabric. Most famous for training wear, basketball uniforms, soccer uniforms and many more. Used as lining for sports tracksuits.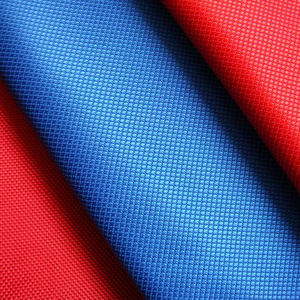 Polyester Oxford
Oxford Nylon/Polyester fabric usually used in production of clothing for water sports, rain wear and windbreaker. Available in 2 types with waterproof coating and water replent coating. Mostly used as cloth for outer wear and Jackets. A good quality and strong fabric to construct heavy duty clothing.
Polyester Satin Fabric
This fabric is having nice shining and graceful. Mostly boxer shorts, shirts and wears can be made in this fabric. It's possible to do sublimation work on this fabric. This is available in assorted colours.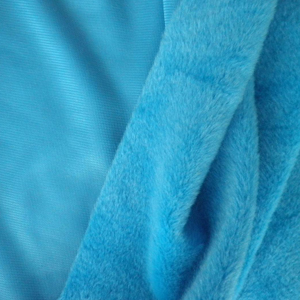 Velour Velvet Fabric
Velour polyester fabric is having very nice softest feeling. Most fashion shirts, shorts and apparel is produced from this fabric. Also this fabric is most famous in manufacturing of dancing, cheerleading and gymnastic wear. It's having 4 way stretch and moves according to body movements with ease.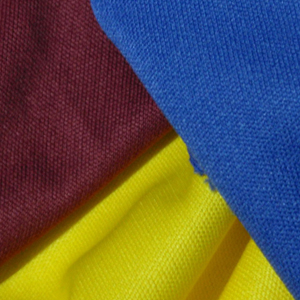 Dry Fit Interlock Polyester Fabric
Dry Fit Interlock Polyester Fabric famous and best fabric with softests feeling coolmax quality allows quick body wicking and keeps temprature of the body to the best level during play.